Menu
Click to display menu
Share
Click to display social links
Statewide Multimodal Transportation Plan
Read the 2017 plan Read the Draft 2022 plan

Minnesota is facing many changes.
Minnesota is facing many changes. These shifts—in population, economy, environment, technology, safety and travel behavior—will affect how people and goods move throughout the state. It is important we proactively plan to address these changes, so we can achieve our vision of a multimodal transportation system that maximizes the health of people, the environment and our economy.
That's why, every five years MnDOT writes a plan for the future of the state's multimodal transportation network. The plan looks at all types of transportation. It evaluates the status of the transportation system, what's changing, and how we're going to move forward over the next twenty years. The update is so important to the success of the future system that it is required under both federal and state law. We are in the process of the 2022 update now.
The planning process of the 2022 SMTP has focused on six topics that will shape Minnesota's future and our transportation system: aging infrastructure, climate change, economy and employment, equity, safety and transportation options. These focus areas were chosen by the public, stakeholders and partners to reflect the most urgent issues facing our communities, and will guide our transportation system for years to come.
People have a right and deserve to be involved in decisions that impact their lives. Accordingly, public engagement was an essential part of the update to the SMTP. The engagement process for the plan update has been unlike any that MnDOT had done before. MnDOT recognizes that these are extraordinary times. However, the goal to engage Minnesotans meaningfully and authentically in this project has remained. MnDOT committed to a flexible, phased approach to respond to the changing context. MnDOT created opportunities to hear directly from people what transportation issues they face.
The four-phased engagement approach has included a variety of ways and opportunities to meet people where they were at. The goal during Phase 1 (completed in early 2021) focused on identifying six focus areas for the SMTP update. The goal for Phase 2 (completed in fall 2021) was to dive deep into each of these six focus areas. The goal for Phase 3 (completed in winter 2021) was to get more feedback on select topics where MnDOT and transportation partners needed more information on how to proceed. Phase 4 is the public comment period and hearing for the draft SMTP and is expected to happen later in 2022. Check back at the SMTP's input page for more information about the public comment period as it becomes available.
More information about public engagement can be found in collection of summaries and in the draft plan expected later in 2022. Public engagement summaries will be added here as they are finalized.
MnDOT will be updating the Statewide Multimodal Transportation Plan through fall 2022. Thank you for helping us shape the future of Minnesota!
Read the 2017 Statewide Multimodal Transportation Plan
Learn more
---
Statewide Multimodal Transportation Plan contact:
About the planning process
Last Plan Adoption: 2017
Next Plan Update Due: 2022
We update the SMTP every five years. The update process involves three key steps to answer three important questions.

Public engagement occurs throughout all update phases. Learn more about who we talked to and what they said.
Learn more about Planning Factors & Goals and Plan Coordination
Learn more about trends in Minnesota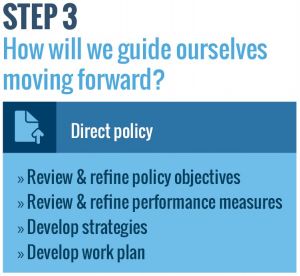 Readabout Objectives, Performance Measures & Strategies and Work Plan
Learn more about MnDOT's Family of Plans