Menu
Click to display menu
Share
Click to display social links
Logistics
Logistics is the coordination of freight. It includes the movement of materials, equipment, consumer goods, and supplies. The freight network consists of trucks, trains, airplanes, pipelines, ships, and barges moving goods between intermodal hubs, distribution centers, and delivery locations. Worldwide, nearly one-third of all energy used for transportation is used by trucks, ships, and trains moving freight.1 In the U.S., trucks carry more than half of all domestic freight. Trucks also account for most of the energy used in logistics.2
The logistics landscape is changing fast. Changes in supply chain management, the growth in e-commerce, technological advances, and new product delivery options create the possibility for new business models. These changes are shifting the flow of goods and rising customer expectations. For example, same-day home delivery has become more prevalent during and after the COVID-19 pandemic as, according to the U.S. Bureau of Transportation Statistics, the Freight Transportation Services Index (TSI), which is based on the amount of freight carried by the for-hire transportation industry, rose 5.6% from June 2020 to June 2021.3 This and other changes will significantly impact how logistics adapt and evolve in the future and the demands the logistics sector places on transportation infrastructure.
Supply chain managers want to make moving freight more time and energy efficient. Companies now compete for home delivery market share, and concerns over greenhouse gas emissions are growing. This leads to more centralized and streamlined logistics networks along primary trucking routes. Additionally, electric and automated trucks can provide efficiency and save money. The make-up of freight vehicles is also changing. Companies like Amazon, Uber, Walmart, and FedEx shape and respond to the surge in-home delivery.
Rail, air, pipeline, and waterway freight movement are also changing. Rail is transporting less coal as power generation from coal declines. However, rail is finding new goods to transport across the state. New pipelines are moving forward while being met with protests and lawsuits. Pipelines will continue to be important in moving liquid oil and gas as the U.S. continues to grow as a net exporter of fuel liquids. Air freight will grow as high-tech manufacturing increases and more high-value goods move across the country. This anticipated growth is attracting new investments in freight air terminals. Finally, the Mississippi waterway system, made up of many locks and dams, plays an important role in moving agricultural goods and large industrial equipment. However, the over 80-year-old system needs funding to make upgrades and repairs.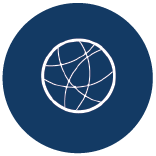 Cyber Security and Big Data
---
Levinson, David. Rep. The Transportation Future Project: Planning for Technology Change. Minneapolis, Minnesota: MnDOT, 2016.
"2017 North American Freight Numbers," 2017 North American Freight Numbers | Bureau of Transportation Statistics, accessed May 21, 2021, https://www.bts.gov/newsroom/2017-north-american-freight-numbers.
June 2021 Freight Transportation Services Index (TSI). June 2021 Freight Transportation Services Index (TSI) | Bureau of Transportation Statistics (bts.gov)