Menu
Click to display menu
Share
Click to display social links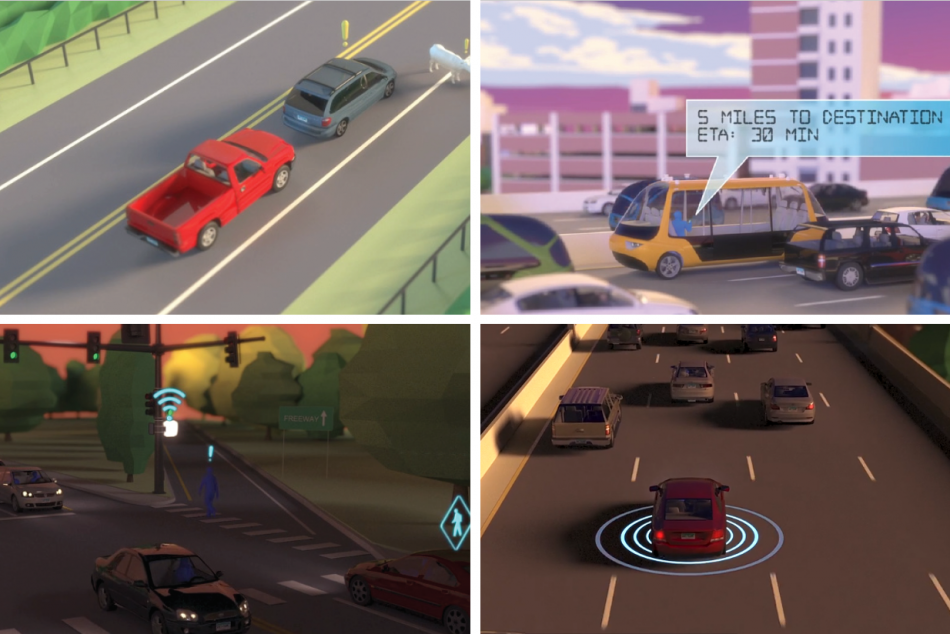 Connected and Automated Vehicles Scenario Planning Report
Four scenarios to envision the future with CAV technology
Beginning in 2018, MnDOT undertook a scenario planning process to determine how our plans and programs can address the developing Connected and Automated Vehicle (CAV) technologies. This effort also helped to educate local partners and stakeholders while giving MnDOT staff new perspectives on the promises and potential problems with various possible future scenarios.
The CAV Scenario Planning Report describes a planning process that occurred in the winter of 2018-2019. MnDOT staff engaged stakeholders to discuss how the future may look different under four hypothetical scenarios. The discussion around these scenarios found commonalities, crafted strategic approaches that speak to multiple possible futures and considered what the ideal outcome would be during a time of uncertainty and change.
The report includes a list of future planning considerations, as well as a discussion of which current MnDOT policies would be most important under each future scenario. This scenario planning effort is part of a larger and ongoing discussion around CAV technologies that MnDOT will continue to engage with in the future.