Menu
Click to display menu
Share
Click to display social links
See a snapshot of our feedback
We gained feedback from Minnesotans of all ages across the state of Minnesota! Here's what we heard. Read the full report of our outreach.
SMTP

Statewide Multimodal Transportation Plan
How important is it for MnDOT to plan for different areas of change?
Environmental Changes
Public
Stakeholders
Transportation Behavior Changes
Public
Stakeholders
Population Changes
Public
Stakeholders
Economic Changes
Public
Stakeholders
Technology Changes
Public
Stakeholders
What specific trends are most important for MnDOT to plan for?
1
Aging Infrastructure
"
The priority should be on maintaining existing assets rather than expansion of assets.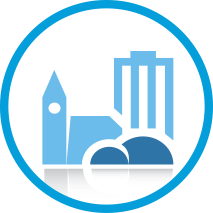 2
Urban & Rural Population Trends
"
Recognize different contexts and have different goals / objectives for each.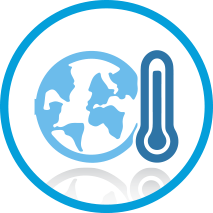 3
Climate Change
"
Be aware of climate change and plan ahead for impacts, specifically where impacts may disrupt transportation.
4
Environmental Quality
"
Build an environmentally-friendly transportation system — less pollution, improved health.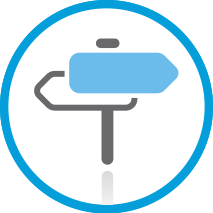 5
Transportation Behavior
"
Make sure to understand how transportation behaviors are going to change in the future. Develop system priorities accordingly.
MnSHIP

Minnesota State Highway Investment Plan
Which approach addresses your priorities?
A Highway surfaces
B Bridges
C Supporting infrastructure
D Highway ownership
E Rest areas/weigh stations
F New safety investment
G Twin Cities area mobility
H Greater MN mobility
I Bicycling
J Walking
K Regional/local priorities
L Other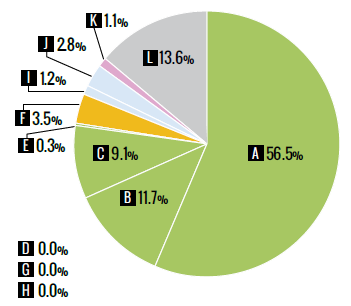 APPROACH A
Prioritize investments in repairing and maintaining existing state highways, bridges, and supporting infrastructure.
32% preferred
" Addressing bridge and pavement needs — along with the financial impacts of deferred maintenance — outweigh other approaches.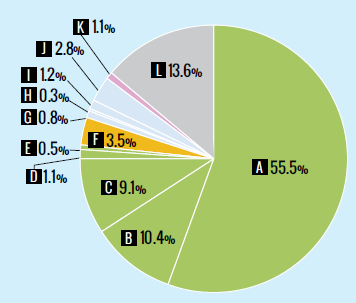 APPROACH B
Balance repairing and maintaining existing state highways, bridges and supporting infrastructure with strategically investing in reliable travel times.
39% preferred
" A balanced approach addresses immediate needs while also investing in future, long-range goals and mobility needs.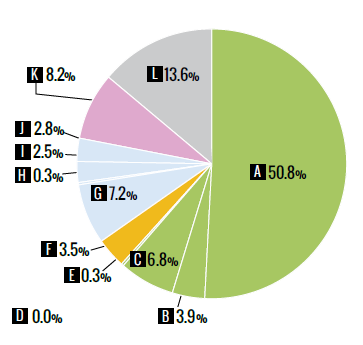 APPROACH C
Emphasize investments in biking, walking, ensuring reliable travel times, and regional and local priorities.
29% preferred
" Investing in mobility and non-motorized infrastructure aligns with likely future of transportation system based trends.
What are the top 3 categories that MnDOT should focus on?
1 Highway surface/pavements
2 Bridges
3 Supporting infrastructure
Other Sources of Feedback
MinnesotaGO went to the great Minnesota State Fair to get input from thousands of people on Minnesota's transportation priorities.
Outreach Summaries
View summaries of the feedback we've received to-date: